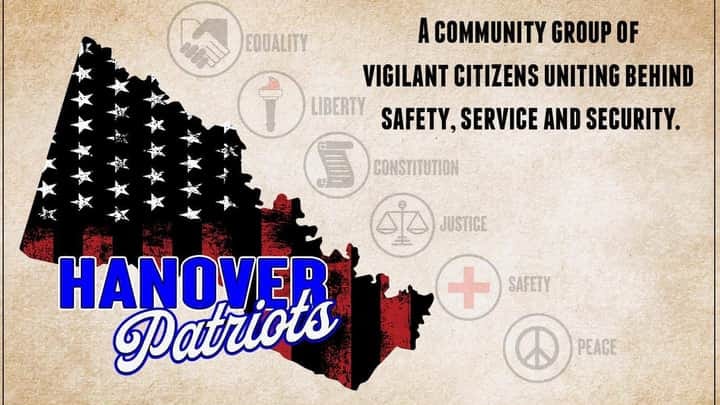 Class Updates
Class information was sent to those who signed up. We will be doing more classes in the future if you are unable to make the scheduled classes. Keep an eye on the newsletter, Facebook and MeWe for more information.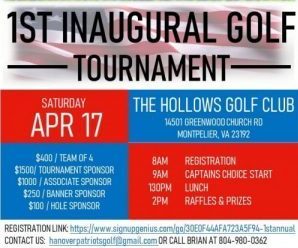 28 teams, good food, good brews and lots of fun supporting Hanover PatriotsApril 17th, 20218 AM – Registration
9 AM – Captains Choice Start
1:30 PM – Lunch
2 PM – Prizes and Raffles

The Hollows Golf Club
14501 Greenwood Church Rd
Montpelier VA 23192

Team of 4 – $400
Hole Sponsors – $100
Banner Sponsors (15) – $250
Associate Sponsors – $1,000 (2)
Tournament Sponsor – THANK YOU C & W SEPTICLooking for goodies to include in raffles!
Contact Brian @ 804-980-0362 or hanoverpatriotsgolf@gmail.com to donate items for the raffleWe look forward to seeing you in April!

https://www.signupgenius.com/go/30E0F44AFA723A5F94-1stannual
Operation Underground Railroad & Street Ransom

Legging DriveHanover Patriots are joining with other Patriot groups across the state to collect leggings (all sizes, brands – NEW or GENTLY USED) for Operation Underground Railroad and Street Ransom. State Ransom provides safe housing, mental health and aftercare for victims of human trafficking and sexual abuse. Please reach out to Kimberly (804-244-0766 or kimberly@hanoverpatriotsva.com) to schedule any donation drop offs. This donation drive will run thru the end of January. Thank you for your help with this!