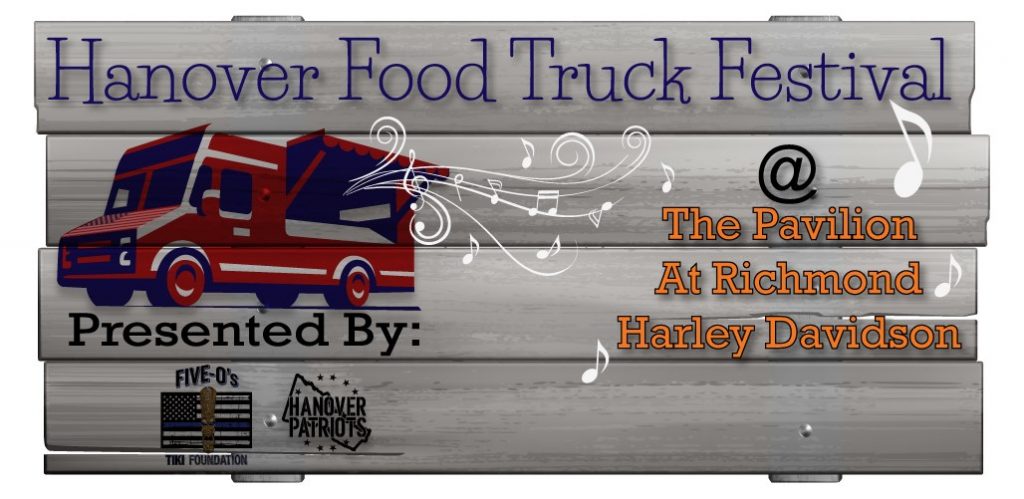 Event by Hanover Patriots, Five-O's Tiki Foundation and FIVE-O's Tiki Bar
Where: Richmond Harley-Davidson
When: Saturday, June 5, 2021 at 11 AM EDT – 6 PM EDT
Get Tickets: www.myticketstobuy.com/event/1705
ARE YOU READY TO ROCK HANOVER!!!!!
Hanover Patriots and Five-O's Tiki Foundation are partnering to provide our county an event that is sure to be the talk of the town for months to follow. What is a better combination than Food Trucks, Tiki Bar and Country & Rock n' Roll music over at The Pavilion at Richmond Harley? Don't miss out on this fun filled day on June 5th. Gates open at 11am and the festivities do not end till 6:00pm.
*Bring lawn chairs or blankets*
Bands preforming are as follows:
Daniel Glymph
Last Chance Cowboys
Secondhand Souls
Exit 38Kickin'
Country Line Dance will be leading lessons starting at 11am. Food Trucks to be announced at a later date. Tickets will go on sale Monday, April 26th at 8am.
This is a rain or shine event, 10 and under are free. Tickets are $10 pre-sale, $15 at the gate

Below link will take you to the ticket site:
https://www.myticketstobuy.com/event/1705