We are very excited to welcome you to our new group, HANPAT SCHOOL PARTNERSHIP! This is a group of concerned citizens who have been working behind the scenes for several weeks, organizing a plan to take action. With your help, our goal is to ensure our students receive the absolute BEST education possible!
For so many years, Hanover has been one of the most coveted educational districts in Virginia – and for good reason. Many families have moved here not only for the schools, but also for Hanover county's traditional values. Yet sadly, both of those things are being attacked by outside activist groups and political & personal agendas. We have all seen the destructive results of radical indoctrination in our country's universities. And we are currently witnessing the beginning stages of a movement right here at home. Now is the time to act to prevent further damage to K- 12 right here in our own Hanover County.The HanPat School Partnership wants to be YOUR partner in tirelessly fighting to keep the values we all cherish firmly planted in our schools and community!
OUR MISSION:
Supporting the fundamentals of education, while still acknowledging the basis of our country's U. S. Constitution & Declaration of Independence
Bringing the needs and goals of students & parents directly to the School Board and Superintendent involving us in the decision making processes and ensuring that our voices are heard
Seeking opportunities to partner up with and assist teachers, administrators, and staff
Coordinating community involvement in education with attendance at school board meetings, communication with our children's teachers, principals, active participation on committees & advisory councils
Monitoring activist groups and keeping parents, students, and Hanover informed on issues

How can you help?
Join us! We are currently seeking interested parents or citizens who live in the Ashland, Beaverdam, & Montpelier districts. (Send your friends our way!)
Communicate with us- let us know your concerns, issues, & goals. Post right here or communicate through Messenger: Tricia McClintock, Jessica Lauren
Meet up with us at monthly School Board meetings! We would love to meet you; we'll look for you at the December 8th SB meeting.(200 Berkley Street in Ashland)
Join our Advisory Board made up of teachers, students, parents, & citizens. This is a great way to help out with less of a commitment. (We get it, you're busy!)
Ask your mature high school aged child to join our Advisory Board. We want to hear directly from students so as to provide the best help to them.
Share our group with others!
Thanks for your support, Hanover Patriots!
Quick Links:
Important Contact Numbers: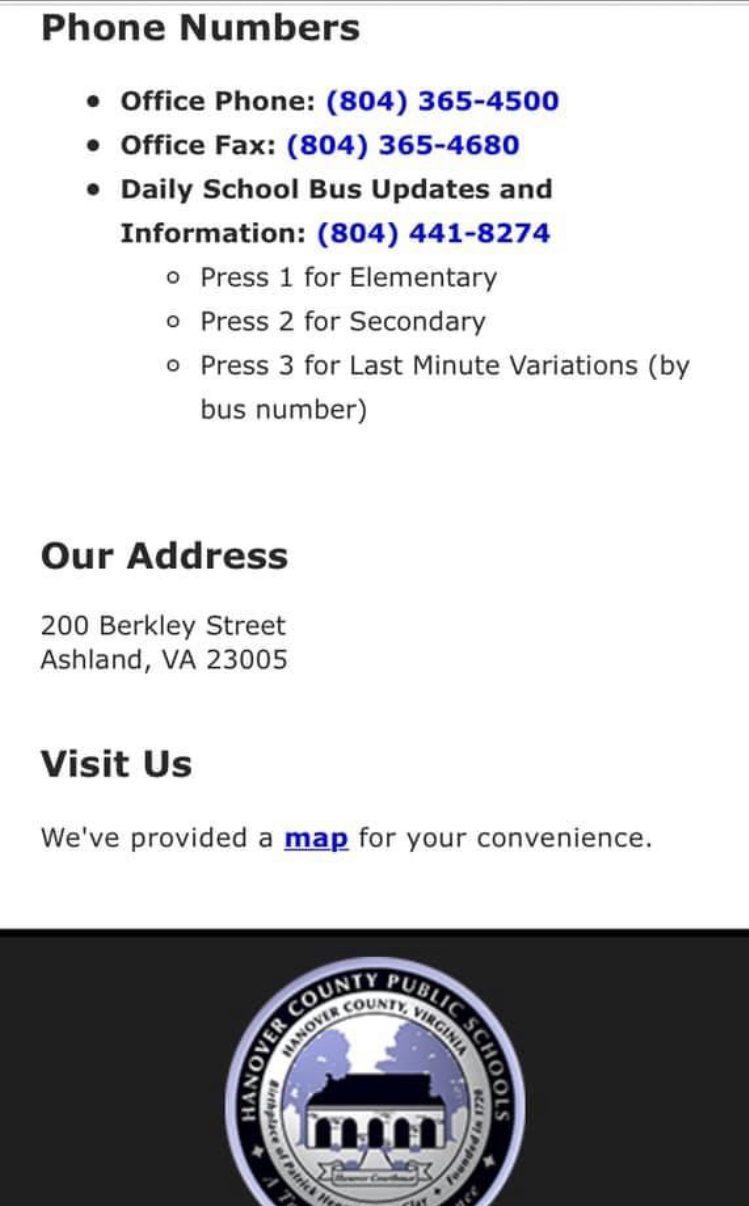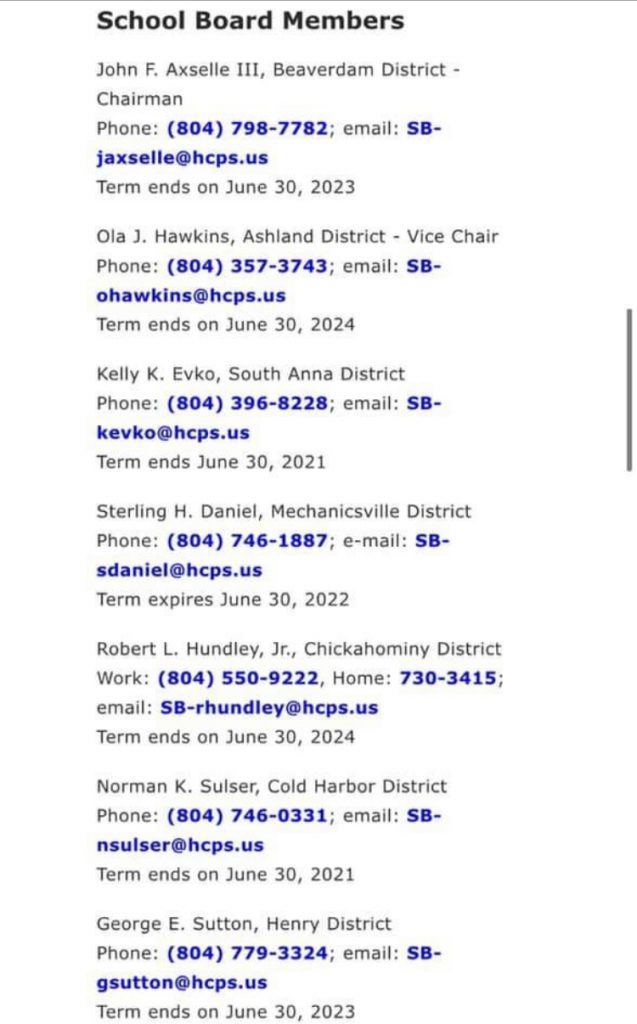 HanPat Scholarship Program

2 – $1,500 Scholarships Awarded 1 will be awarded to a graduating senior who plans to attend trade school or for trade related equipment 1 will be awarded to a graduating senior who plans to attend college/university Scholarship applicants are to be Hanover County residents, graduating from high school in 2021, and enrolled in higher […]